An introduction to Studio City
Home to more than 45,000 residents, Studio City is the quintessential Los Angeles neighborhood with world-class attractions, amazing nightlife, and prime real estate. At 6.31 square miles, the neighborhood is jam-packed with exciting shops, restaurants, bars, and coffee shops. From art and entertainment, to fitness and career opportunities, Studio City has it all.
A quick overview of Studio City
Tucked away in the southeastern corner of San Fernando Valley, about 12 miles southwest of Downtown Los Angeles (DTLA), Studio City is surrounded by the neighborhoods of North Hollywood, Sherman Oaks, Hollywood Hills, Universal City, Toluca Lake, and Laurel Canyon. It is one of the most desirable places to live in LA due to its proximity to DTLA and the Santa Monica Mountains. The nearest major airport is LAX, where residents can catch domestic and international flights.
The neighborhood attracts high-profile residents like musicians Eddie Van Halen and Miley Cyrus, professional athletes Clayton Kershaw and Zack Greinke, and Hollywood A-listers like George and Amal Clooney. Needless to say, Studio City is an affluent enclave where buyers are willing to pay a premium for location, prestige, and privacy.
Known as one of LA's first master planned communities, Studio City was a lettuce ranch before Canadian-born film producer Mack Sennett purchased a studio lot in the area in 1927. Sennett's studio is known today as CBS Studio Center.
Sennett worked with the Central Motion Picture District Incorporated, a real estate syndicate that includes Realtor Harry Merrick, actor Noah Beery, and film executives B.P. Schulberg and Milton E. Hoffman, to transform the area into a bedroom community surrounded by some of the most prestigious film studios in the United States. Sennett and his associates sold off the Edendale studio lot on January 23, 1928 and unveiled Studio City three months later.
Top attractions and things to do in Studio City
With access to famed attractions and plenty of things to do, Studio City is an exciting place to live. It also offers a variety of shopping, dining, and nightlife options:
Tourist attractions
Universal Studios Hollywood – This film-inspired theme park is a world-famous attraction offering fun rides, film screenings, casual dining, and upscale retail. From Jurassic World to Fast & Furious Supercharged, visitors can live out their wildest silver screen fantasies at the various rides, attractions, and exhibits at the park. Potter fans will love the Night Lights Display at Hogwarts Castle while adrenaline junkies will have fun with King Kong 3D. And the fun doesn't end there – catch a film at Universal Cinema, enjoy a hearty meal at Bubba Gump Shrimp Co., and buy apparel atAbercrombie & Fitch.
Warner Bros. Studio Hollywood – Take a tour of the legendary Warner Bros. Studios and learn more about the American film industry. Highlights include the 100 Years of Storytelling Showcase, the iconic Friends Fountain, and The Big Bag Theory sets, just to name a few. Visitors will get the chance to explore their favorite TV sets and take snaps on location. Some tour packages include complimentary drinks and pastries.Other must-visit attractions include the Warner Bros. Studio Store, which sells a wide range of exclusive TV and film merchandise, and the Friends Boutique & Cafe, which serves amazing food and offers Friends merch.
The Dinner Detective – This interactive muder mystery theatre puts a modern spin on the classic whodunnit group game. It's an immersive experience that blends intrigue with comedy and harbors many surprises. The venue can host groups of 30 to 400 as well as organize private shows for special occasions.
Decor Art Galleries – Located on Ventura Boulevard, the galleries invite visitors to "reimagine history as art". It harbors an exquisite collection of Hollywood photographs and memorabilia that celebrate some of the most iconic moments in cinema, both on-screen and off. Visitors can take a framed photo souvenir home upon coordinating with gallery staff.
Parks
Fryman Canyon Park – This 122-acre park is known for its picturesque wooded canyons, native chaparrals, and wildflowers. It features a fitness course and the Dearing Trail, which is open to hikers, equestrians, and dog owners. The park provides access to the Betty B. Dearing Cross Mountain Trail.
North Valleyheart Riverwalk – This scenic urban walk is the result of a $3.5 million project to rehabilitate the river trail that leads from Studio City to nearby Sherman Oaks. Spanning half a mile, the trail features granite paths lined with native shrubs and stone seat walls.
Nightlife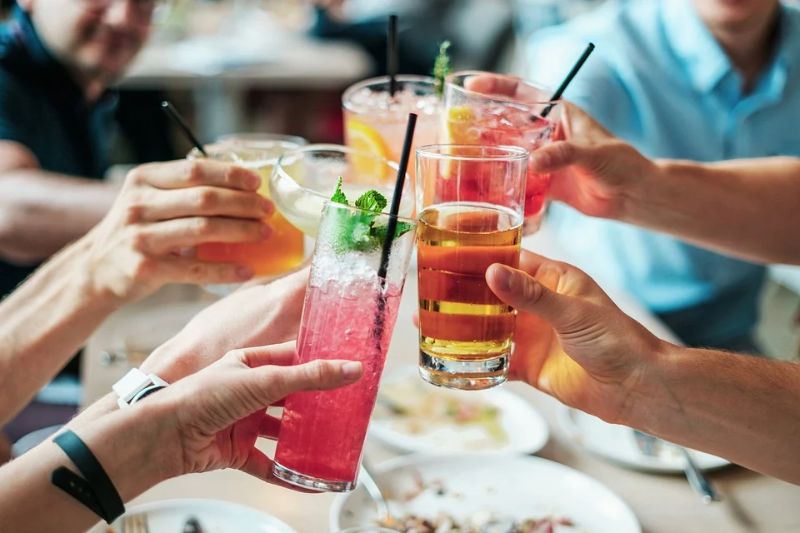 The Rendition Room – Revisit the glamor of Old Hollywood at this exclusive, reservation-only speakeasy in Studio City. The Rendition Room has a bar and private booths. The establishment serves expertly mixed cocktails and plays the music of Ella Fitzgerald, Frank Sinatra, and other musical greats.
Rain Bar & Lounge – Spend the evening at one of the hottest dance clubs in town. Located on busy Ventura Boulevard, Rain plays a variety of music and organizes themed events. From Latin pop to salsa night, guests will have a great time. The bar also serves amazing drinks and delicious bar chow to help party-goers refuel in-between dance sets.
Laurel Tavern – This bar and restaurant is an institution in Studio City. Known for craft beers and hand-mixed cocktails, it's one of the best places to grab drinks with friends on a Friday night. Laurel Tavern also serves tasty casual fare like fish tacos, pork belly skewers, and cheeseburgers.
Black Market Liquor Bar – Grab some small plates and cocktails at Black Market, a popular waterhole and get-together spot in Studio City. The drinks menu includes artisanal cocktails and draft and canned beers while food options include dill potato chips, pasta, and fried chicken. Black Market is also a brunch spot with comfort food like crispy biscuits, charred brussel sprouts, and fried chicken and waffles.
Restaurants
Vitello's Italian Restaurant – Vitello's serves contemporary Italian cuisine with a Californian flair. From filet mignon alla marsala to cacio e pepe, the menu offers an array of mouth-watering dishes. The restaurant also serves cocktails, wines, beer, and specialty coffee.
Aroma Cafe – This family-owned restaurant serves Mediterranean fare with a modern twist. Feast on beef kebabs, cold cuts, and baklava in a laid-back environment. The restaurant's homey feel makes it a popular choice for family lunches and friendly get-togethers.
Firefly – This restaurant has a prixe-fixe menu with entrees like Atlantic salmon, butterball potatoes, and mushroom pappardelle. They also have seasonal menus for Valentine's and other special occasions. The wine menu is quite extensive with bottles from California, Argentina, France, and Italy. The elegant setting makes it ideal for romantic dates and business lunches.
Iroha Sushi of Tokyo – Book a table at one of the best sushi joints in town. Iroha serves delicious Japanese-inspired fare like tuna tataki, firecracker calamari, and scallop carpaccio. The restaurant takes pride in using fresh ingredients and traditional techniques to prepare exquisite dishes.
Malls, shopping centers, and retail strips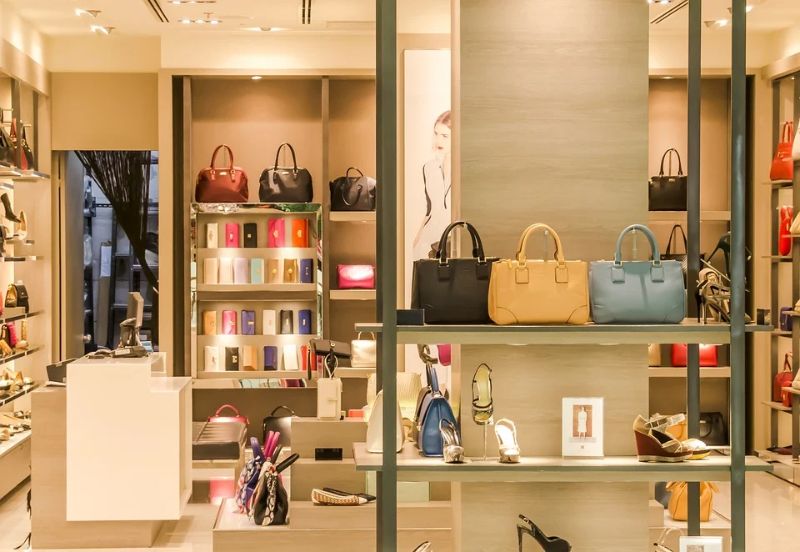 Studio City Center – Located off Ventura Boulevard and Fruitland Drive, this shopping center has a collection of stores serving quick bites and beverages as well as local businesses offering hair and nail services.
Universal CityWalk Hollywood – Located in Universal Studios, CityWalk has a wide collection of shops and casual dining restaurants in an outdoor setting. Major retailers include Abercrombie & Fitch, Sephora, Fossil, Foot Locker by Lids, and Hot Topic.
Studio Plaza – This shopping center is anchored by a RiteAid. It also has several shops selling quick snacks and beverages, including Jamba Juice, Starbucks, and City Wok.
Recreation centers and outdoor attractions
Studio City Recreation Center – The center features a baseball diamond, children's play area, auditorium, fitness equipment, and baseball and tennis courts. It also offers sports and cultural programs for those interested in futsal, dance, basketball, cooking, and arts and crafts.
Santa Monica Mountains National Recreation Area – Enjoy views of the mountainside and learn about native flora and fauna at the recreation area. The 67-mile Backbone Trail is a popular hiking spot while park scientists and biologists offer insight into the mountain lions and California red-legged frogs that call the Santa Monica Mountains home. Other activities to enjoy in the recreation area include mountain biking, horseback riding, camping, and climbing.
Venice Beach Boardwalk – Located about 20 miles from Studio City, the Venice Beach Boardwalk is worth the trip with ocean activities like swimming, surfing, and kayaking. Visitors can also stroll, jog, or bike along the beach bike path.
Homes for sale in Studio City, CA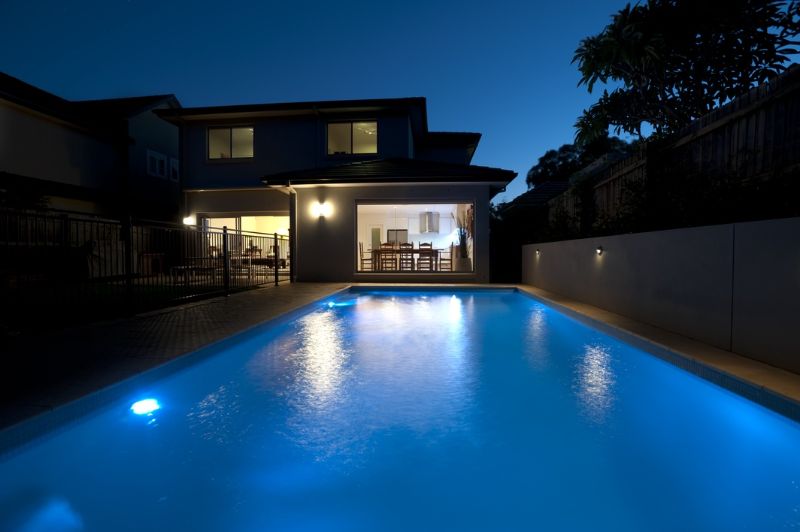 Overview of Studio City real estate
After Sennet's acquisition of Studio City, real estate construction took place throughout 1927 and 1928, with single-family homes and apartments being built along the LA River and Riverside Drive. Craftsman-style homes were especially popular.
The housing stock was meant to accommodate some 3,000 workers, who sought the neighborhood for its location within LA. Buyers also coveted homes in Studio City for the area's natural beauty, with wooded lots and citrus trees.
Today, Studio City has a wide selection of single-family homes, townhomes, and condos in a variety of layouts and sizes. The architectural styles in the neighborhood have become more diverse and now include Modern, Contemporary, Ranch, and Mediterranean. The most coveted homes in Studio City offer thousands of square feet of living space. These homes also tend to be situated on large lots with manicured lawns and spacious driveways.
Residents enjoy a high quality of life with access to the following amenities:
The Studio City Farmers Market offers local fare each Sunday, including organically-grown produce, grass-fed beef, fresh seafood, and hand-crafted olive oil. The food booths sell ready-made meals like artisanal breads and gourmet food, which visitors can enjoy with table seating. A petting zoo, Thomas the Train ride, bouncy slides, and pony rides provide family-friendly entertainment.
Coldwater Canyon Park is a 44-acre park with plenty of outdoor space for picnicking and hiking. It features a fruit orchard, tree nursery, organic gardens, and hiking trails.
The S. Mark Taper Foundation Amphitheatre stages productions featuring the Actors Conservatory Ensemble, a local theater group.
Ventura Boulevard is the neighborhood's main thoroughfare and is one of LA's most iconic streets, with plenty of shops, restaurants, bars, and cafes.
Other attractions within proximity of the neighborhood include:
Dodger Stadium
Hollywood Bowl
L.A. Zoo
Griffith Park
The neighborhood is served by the Los Angeles Unified School District (LAUSD) and can send their children to the following schools:
Carpenter Community Charter School
Colfax Charter Elementary School
Dixie Canyon Community Charter School
Rio Vista Elementary School
Contact Clutch/Abode Inc. for more neighborhood information on Studio City.
Notable properties
Clutch/Abode Inc. has facilitated the sale of the following properties in the Los Angeles area:
590 Haynes Avenue – This five-bedroom modern mansion in Beverly Hills spans over 4,500 square feet and sold for $9.65 million.
4603 Van Noord Avenue – Our team sold this picturesque three-bedroom bungalow in Sherman Oaks for more than $1.7 million.
850 North Croft Avenue – Located in a Mediterranean-style apartment building, this stunning two-bedroom penthouse suite sold for $1.395 million.
Work with a reputable real estate company in Studio City
Explore your real estate options in this fantastic neighborhood with the help of Clutch/Abode Inc. Our company is based in beautiful Studio City. Contact us at 310.403.9497 or send us an email at Clinton(at)ClutchAbode(dotted)com for inquiries.
We operate as our own brokerage and we take a hands-on approach to real estate transactions. Company founder Clinton Wade has been a top producing agent and broker since 2003, having represented first-time homebuyers as well as A-list celebrities, CEOs, and producers in the entertainment industry. We can't wait to hear all about your plans to buy or sell in Studio City and the surrounding communities.