Main Content
Featured
Videos
Featured Videos
Real Estate Videos
Don't Miss Out!
Hit the subscribe button and follow our Youtube
channel to get the latest real estate tips today!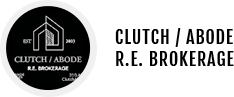 What to Look For When Choosing an Agent??? Clinton Wade
Property Videos
Watch our videos as Clinton Wade & Clutch Abode Inc. takes you to some of the most beautiful properties in the market today.