Known as the Media Capital of the World, the City of Burbank in California is truly a spectacle waiting to be recorded, captured, and treasured – not just for its glitz and glamor but also for its pockets of green spaces and exciting trails to explore.
Interested? Make the most out of Burbank's 3,440 hours of sunshine every year with this lineup of the best places for you to enjoy exhilarating outdoor activities in Burbank, CA – and more!
---
---
Go sightseeing on a scoot from Sunny Day Scoot
Meeting point: 921 West Riverside Drive, Burbank
Sunny Day Scoot is a unique way of seeing the sights in Los Angeles, regardless of your age. It has four special tours and rides, which are:
Adventure Ride. Running for one hour, this tour option allows you to get behind the steering wheel of what's called a scoot – a dune buggy type of vehicle – and plan your own itinerary on the open road. You can drive by the Warner Bros. and Disney Animation Studios or Burbank's Griffith Park. Riders can switch places and do the driving, provided that both are at least 21 years old and own a valid driving license. Passengers can be anyone aged 7 years old and above.
Discover L.A. Tour. This 2.5-hour tour is great, not only for tourists but also for locals who want to experience and see L.A. from a different perspective. Aboard the scoot, you can navigate your way around famous attractions such as the Los Angeles Zoo, the Travel Town Train Museum, and the Warner Bros. Studios. You can also park your scoot and immerse yourself in the local culture for a first-hand L.A. experience.
Sunrise Tour. As the name implies, this tour option offers splendid sunrise views of the L.A. skyline and picturesque mountain roads starting as early as 5 A.M. You can also drive by local draws and enjoy a lovely continental breakfast.
Imagination Tour. Hop on the Imagination Tour and deep-dive into the magic behind Disney. Offering family-sized fun, this tour lasts for 2.5 hours and is available on the third Sunday of each month.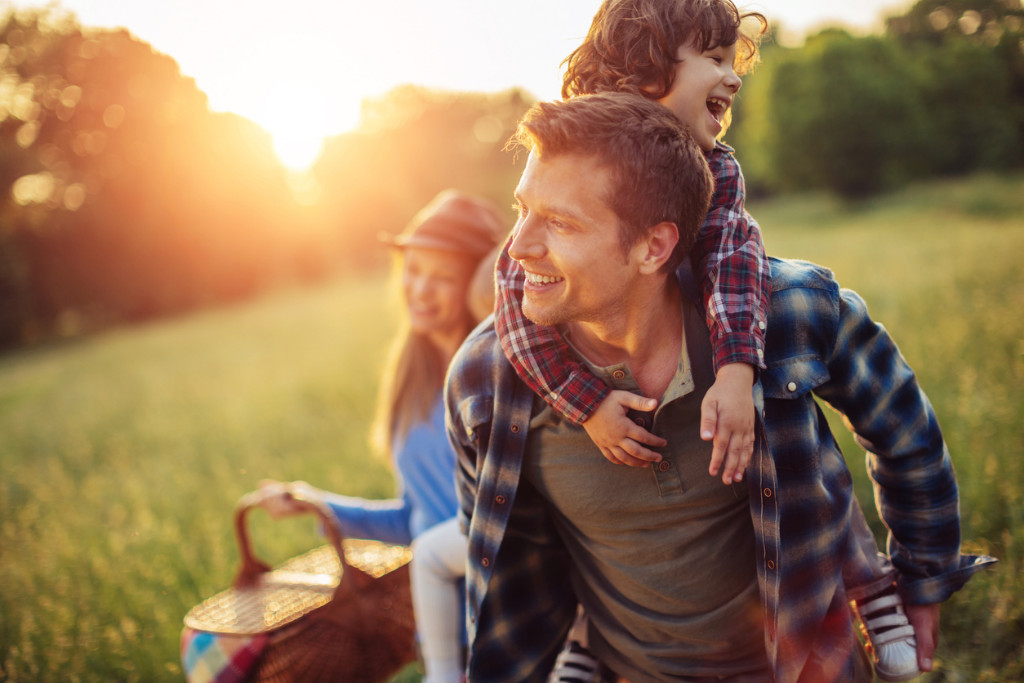 Have a picnic at Wildwood Canyon Park
1701 Wildwood Canyon Road, Burbank
Sitting 3,000 feet above sea level and nestled at the foothills of the San Bernardino Mountains, Wildwood Canyon Park is a verdant paradise to behold with numerous hiking trails. Visitors can marvel at the local wildlife from a safe distance and gaze in awe at the brilliant display of wildflowers here. Keep your eye out for black bears, red-tailed hawks, and even mountain lions.
On a clear day, climb to the radio tower to see all of Burbank laid out below you and even some parts of Downtown L.A. You can also opt to have a picnic in any of its designated picnic areas or go biking or horseback riding on the trails.
Conquer Verdugo Peak
Via the Vital Link Trail in Wildwood Canyon Park
While the Verdugo Mountains are now surrounded by vestiges of urban development, such as the existence of freeways on almost every front, Verdugo Peak remains to be among the most defining geographic features of Burbank. With an elevation of more than 3,100 feet, it offers the highest vantage point across the Verdugo mountains. From here, you can savor unparalleled views of the L.A. sunrise and sunset, as well as the spectacular city lights below by sundown.
Start your journey to the summit with a moderately challenging hike up a single-track path then mellow down into a leisurely stroll until you reach the peak once you reach the ridgeline. It is also connected to several fire roads and trails so you can take your pick of starting points and decide how long you want your adventure to be.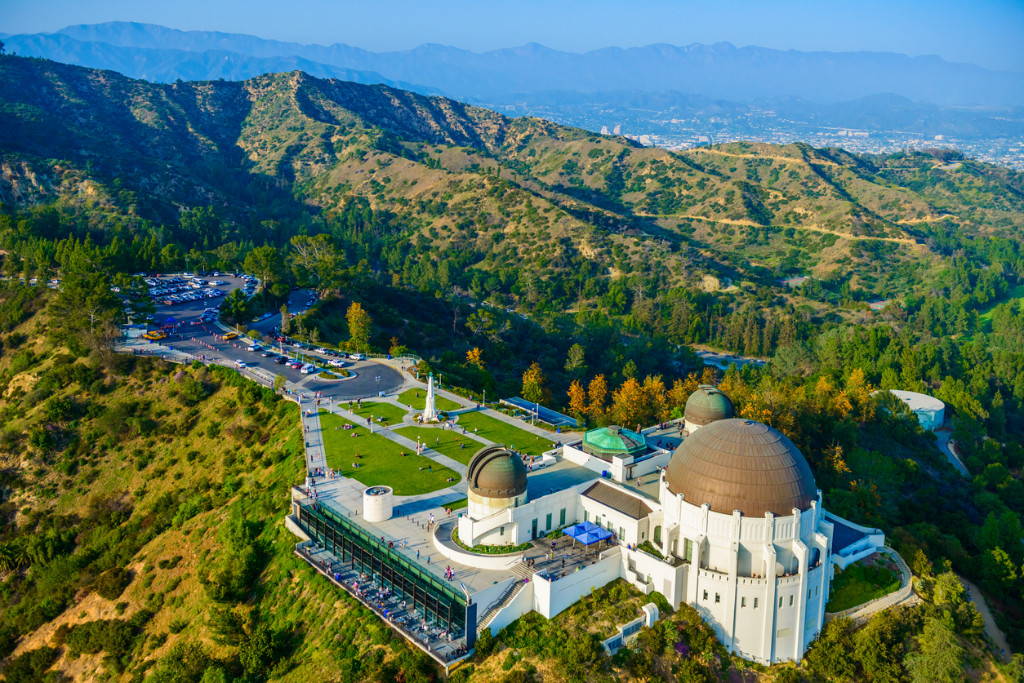 Check out L.A.'s treasures at Griffith Park
Between Los Feliz Boulevard and the Ventura Freeway
One of the biggest municipal parks in the United States, Griffith Park lies in the eastern portion of the Santa Monica Mountain Range and covers 4,210 acres of natural terrain and landscaped parkland and picnic areas. It features a diverse collection of plant communities, including coastal sage scrubs, riparian vegetation, and oak and walnut woodlands. You'll also find plants that are native to California like mountain mahogany, lilac, and even manzanita and berberis here.
You can drive, take the bus, walk, or bike to the park. Once you're at Griffith Park, you can choose your own adventure or sport, including exploring the Bronson caves, going horseback riding, playing soccer or tennis, or swimming.
Griffith Park is also home to three golf courses and a number of L.A. landmarks such as the Los Angeles Zoo, the Greek Theatre, the Griffith Observatory, and the iconic Hollywood sign.
Revisit the Johnny Carson Park
400 South Bob Hope Drive, Burbank
Named after the Burbank-based host of The Tonight Show, this 17.6-acre park now boasts revitalized beauty after suffering from a horrible beetle infestation that killed the sycamore trees in the area in 2015. The redesign was so successful and sustainable that it was recognized by the American Society of Landscape Architects, as well as the American Public Works Association.
Today, it features the Little Tujunga Wash, a recreation center with 8 acres of natural habitat, a natural water filtration system and stream bed, and convenient pedestrian access. The park also offers new picnic areas, a better and bigger playground with great facilities, and a concert stage.
Hike, bike, or camp at the Stough Canyon Nature Center
Verdugo Mountains
Spend a day of nature exploration with loved ones here. You can begin at the Stough Canyon Fire Road, which goes up to the Verdugo Motorway trails. The smaller trails are for hiking only but the wider ones will take you and your bike to various vantage points from where you can view the Burbank Mountains and those of L.A. and San Gabriel.
The trails in this nature center are well-maintained, clean, and less crowded than those found in Griffith Park. Families with children will appreciate the featured educational shows here, as well as activities such as seasonal day camps, nature hikes, and volunteer programs.
Strike a pose in Lake Hollywood Park
3160 Canyon Lake Drive, Los Angeles
Easily accessible from Burbank, Lake Hollywood Park is the closest vantage point you can get to the Hollywood sign for Instagram-worthy photos. It's nestled just below Mount Lee and has a wide-open public space for bonding with friends and family or playing with your dogs.
The park only has two trails: one that goes up to the sign and another that goes around Lake Hollywood – the local reservoir. It was built to ensure access to drinking water throughout the city in the event of an emergency. Around the reservoir, you can stroll or jog along a 3.3-mile loop to get close to the Hollywood sign and see some 1920s architecture among the structures there.
Other Things to Explore in Burbank, CA
Apart from the great outdoor activities in Burbank, CA, the city is also home to other attractions, the best of which are listed below.
Museums
Burbank ranks high among U.S. cities with a high concentration of museums within its borders. The privately run ones are exceptionally eclectic. Below are some of them:
Gordon R. Howard Museum. Established in 1887 and run by the Burbank Historical Society, this museum complex spotlights Burbank's important place in U.S. history. It features displays, artifacts, and photographs that tell a story of how the city grew from a small settlement to the Media Capital of the World. You'll also find curated memorabilia from Disney, as well as a retro car. To book a tour, set an appointment with the Burbank Historical Society.

Martial Arts History Museum. Dedicated to providing an educational experience on the martial arts traditions of Japan, the Philippines, China, and other Asian countries, this museum showcases how these countries have influenced the practice of martial arts in the United States. Exhibits include traditional Samurai items, as well as the headband from the 1984 Karate Kid movie.

Burbank Aviation Museum. Located inside the Valhalla Cemetery, this museum celebrates the aviation history of the city. Featuring displays that spotlight aviation pioneers, as well as airplanes and space shuttles, it's perfect for anyone who wants to learn more about aviation. You may also want to check out its main landmark – a beautiful archway with an ornate dome. You can visit this museum for free from 1 to 3 P.M. every first Sunday of the month except on holidays or inclement weather.
Arts and culture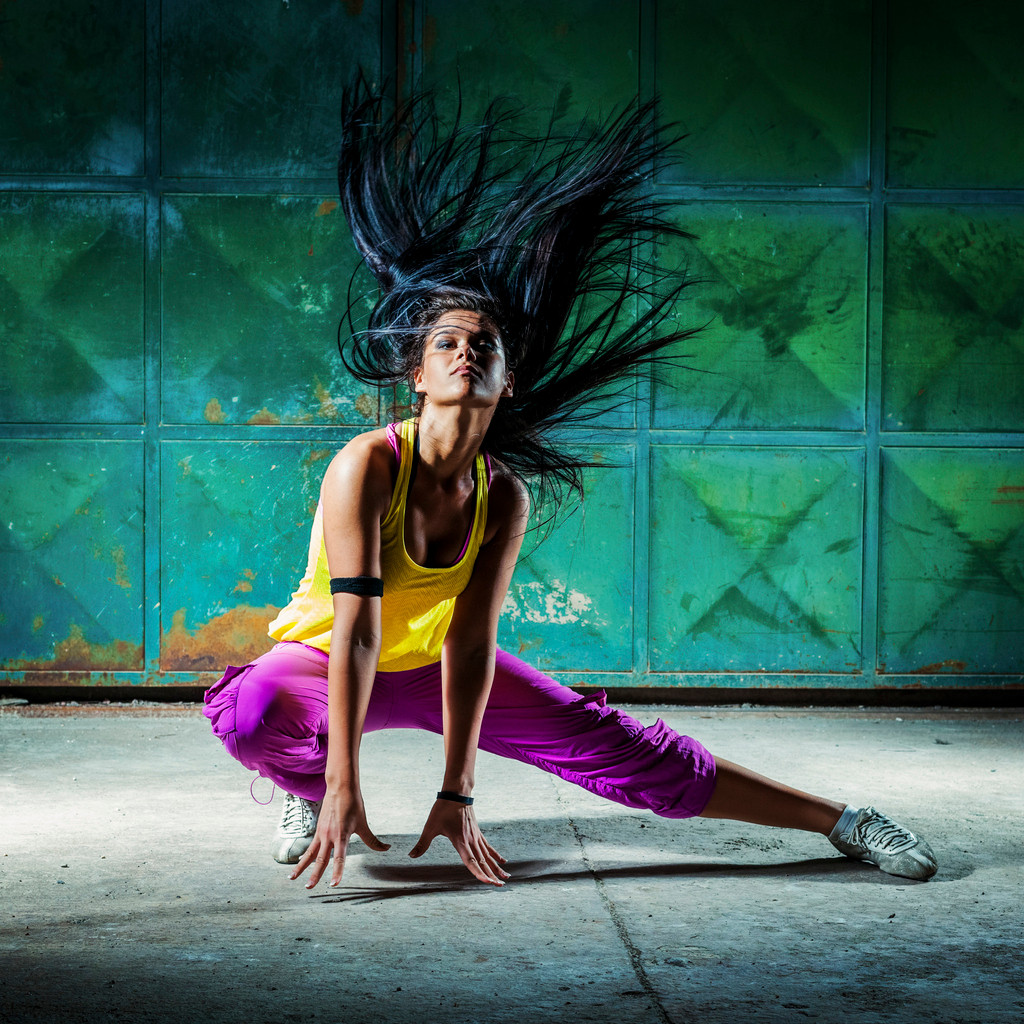 As an entertainment hub, Burbank also has a lot to offer in terms of arts and culture. Its self-guided street art tour, for instance, will take you to the best murals in the city.
Burbank is also home to one of the 25 notable US theater companies in the Encyclopedia Britannica Almanac, The Colony Theatre. Apart from featuring performances from the area's wide pool of talent, it can also be booked for film screenings, meetings, and even children's programs. Among the shows produced here over its 40-year history are "Around the World in 80 Days" and "The Glass Menagerie".
For dance enthusiasts, Burbank has the L.A. Contemporary Dance Company. A non-profit repertory company that celebrates "cutting edge contemporary dance by Los Angeles artists," it was the first American dance group to perform at the Tempo Dance Festival in Auckland. It has also performed at various venues throughout the country, such as the Lincoln Center in NYC and the Newman Center for the Performing Arts in Denver. They were also recently featured in Dear White People, a Netflix TV series.
Dining
If you and your family like fine food as much as you love outdoor activities in Burbank, CA, then the city will not disappoint with its selection of amazing restaurants, including the following:
The Smokehouse. Founded in 1946, The Smokehouse has been frequented by some of the most successful film and TV personalities over the course of its history due to its proximity to Warner Bros. Studios. Thus, it's no small wonder that it has served its famous "fine food at a fair price" to celebrities like Jennifer Aniston, Andy Garcia, and Kevin Costner. It has also made appearances in popular shows and films like La La Land and The Office. The Smokehouse also offers private dining options for your special occasions.

Olive & Thyme. Established by chef and owner Melina Davies, this Burbank staple is best-known for its sourdough bread with delectable toppings, as well as desserts like red velvet brownies with white chocolate. It was envisioned to provide shared culinary experiences founded on seasonality, freshness, and familiarity – and has been doing so for about 10 years already. Drop by the restaurant from 9 A.M to 3 P.M. Mondays to Saturdays for a lovely Olive & Thyme dining experience.

Bea Bea's. Serving the Burbank area since 2008, this restaurant perfectly defines the all-American breakfast. It's one of the longest-standing establishments in the Lakeside Shopping Center and serves its breakfast dishes from morning up to closing time at 3 P.M. every day. Be spoilt for choice with its 17 varieties of French toasts, as well as waffles, pancakes, and crepes. You can also find hearty meals here, as well as salads for those watching their weight. People with special diets can also have a fill of Bea Bea's vegan and vegetarian alternatives, as well as gluten- and lactose-free food options.
Why move to Burbank, CA?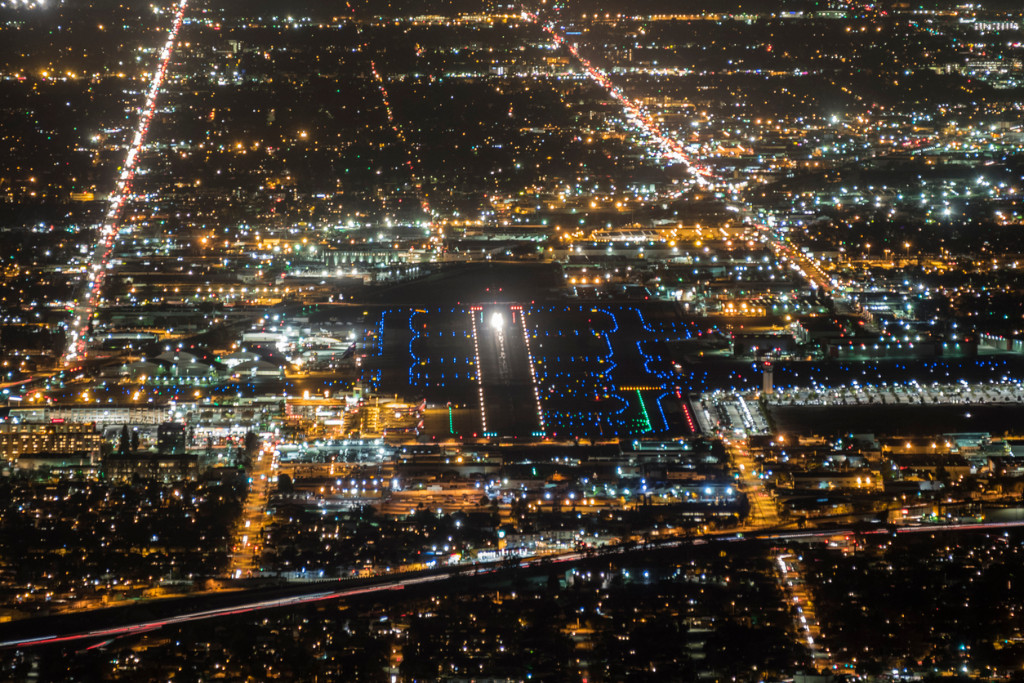 More than the myriad of activities that add flavor to life in Burbank, CA, the city will make a good home for anyone because:
It's one of the best neighborhoods in the country.
Niche.com ranks Burbank among the top 50 cities in the following categories:
Healthiest Cities in America
Healthiest Places to Live in America
Cities with the Best Public Schools in America
Best Cities for Outdoor Activities in America
Best Cities to Retire in America; and
Best Cities to Raise a Family in America
The city also made it to the top 100 of Niche.com's Best Cities for Young Professionals in America, the Best Cities to Live in America, and the Most Diverse Cities in America.
Meanwhile, young people who wish to move to a place where they can jumpstart their career and move up the ladder of success should look to Burbank. Here's why:
Burbank is considered to be among the wealthiest cities in the entire country with an upper-middle-class population of more than 103,000, according to 2020 U.S. Census statistics. In 2018, the per capita income in the city was at over $44,000, which translated to an annual income of about $180,000 for a family of four.

The majority of Burbank's residents are also highly educated. In fact, among its 25-and-older population, 44.36% have a college degree, compared to the national average which registers 22% of degree holders for this demographic.

Burbank, much like many large cities in California, is also ethnically diverse. 30.25% of the population were born in another country, and Spanish and Armenian are among the most spoken languages in the city, in addition to English.
It has a thriving real estate market.
For real estate investors, Burbank's real estate market promises a windfall of profits. Home values here continue to rise despite reports of a slowdown due to inflation and interest rate hikes.
June 2022 figures saw the median listing price for a Burbank home making a 20% year-over-year climb. Even more interesting is that 2.53% of homes in the area sold over the asking price, Contributing to this figure would be multiple bids for available homes here.
With the available housing stock remarkably lower than the demand, it's not a surprise that homes here are easily taken off the market approximately within a month from the time they are listed.
Make that move to Burbank CA with Clutch Abode Inc.
Moving to Burbank CA would be a wise move, not only for the exciting places and activities that you'll encounter here but also because it's simply one of the best cities to live in the country. And since real estate in this city is much sought-after, you will need the guidance of a trusted local agent to help you land your dream home here.
In terms of professional, passionate, and first-class service in Los Angeles County and beyond, you can trust in Clutch Abode Inc.
At the helm of this boutique real estate firm is top-ranking L.A. Realtor Clinton Wade. He uses his over 20 years of experience in the local industry to build the team into becoming the foremost providers of white-glove service to both buyers and sellers of properties in some of the most affluent communities in Southern California, including Beverly Hills, Studio City, West Hollywood, and others.
Our team at Clutch Abode Inc. can assure our clients of customized guidance in helping them throughout the entire home-buying process from the moment they take us on board to closing the sale in Burbank's competitive market.
Call us today at 310.403.9497 or send a message here to learn more.