When it comes to real estate that has real star power, Los Angeles has exceptional appeal. For many discerning buyers and those who simply want to be where the action is, this glittering metropolis has a lot to offer in terms of the finest amenities and attractions. While places like Beverly Hills and West Hollywood frequently get the spotlight, you'll find a host of other charming neighborhoods throughout the area.
Studio City is one of these communities that many quickly fall in love with. Effortlessly striking a balance between old and new, calm and vibrant, this tree-lined neighborhood boasts breathtaking hilltop views and offers a lifestyle very few places in the world can match.
Studio City is located in the southeastern portion of the San Fernando Valley, just to the north of the Hollywood Hills. It's only 13 miles away from Downtown LA, making it an easy commute to almost all the lively spots in town. And if you need to put some distance between you and the hustle and bustle of urban life, Studio City's proximity to natural attractions and neighboring suburban areas offer several options to unwind and go at your own pace.
Simply put, Studio City is an excellent location for a new home in LA. And if you're serious about buying a house in Studio City, below are a few things you need to know as you embark on your real estate journey.
---
AT A GLANCE:
The LA real estate pulse
The character of Studio City
Small town feel in an affluent suburb
The best time to buy
Know your priorities and be ready for the competition
Closing costs in California
Investing in the Valley will pay off significantly in the long-term
Extra dose of due diligence for properties with home improvements
Natural hazards to consider
Find your dream home in LA with Clutch Abode
---
The LA real estate pulse
LA real estate is known for its sky high real estate prices. Depending on the city and the neighborhood you're considering, home prices can range from as little as $650,000 for a single-family home to well over $10 million. Studio City is one of the relatively more affordable places to buy a house. Though it's also not uncommon to find multi-million dollar houses here.
As of the latest data from Realtor.com the median listing price of Studio City homes is $1.5 million, trending up 2.5% up year-over-year. Even with several new developments expected to be built in the area, prices are projected to gradually increase in the coming years.
Regardless of your budget and home living aspirations, it's crucial to have on-the-ground knowledge of Los Angeles, especially in the area of real estate — where things can shift remarkably fast.
When you're house hunting in this vast metropolis, hiring an established LA Realtor is the best way to be in the loop and to be in a position to make the right calls. A professional real estate agent not only assists you in finding the right property, they can also help you prepare for unexpected factors that can arise in any real estate transaction.
The character of Studio City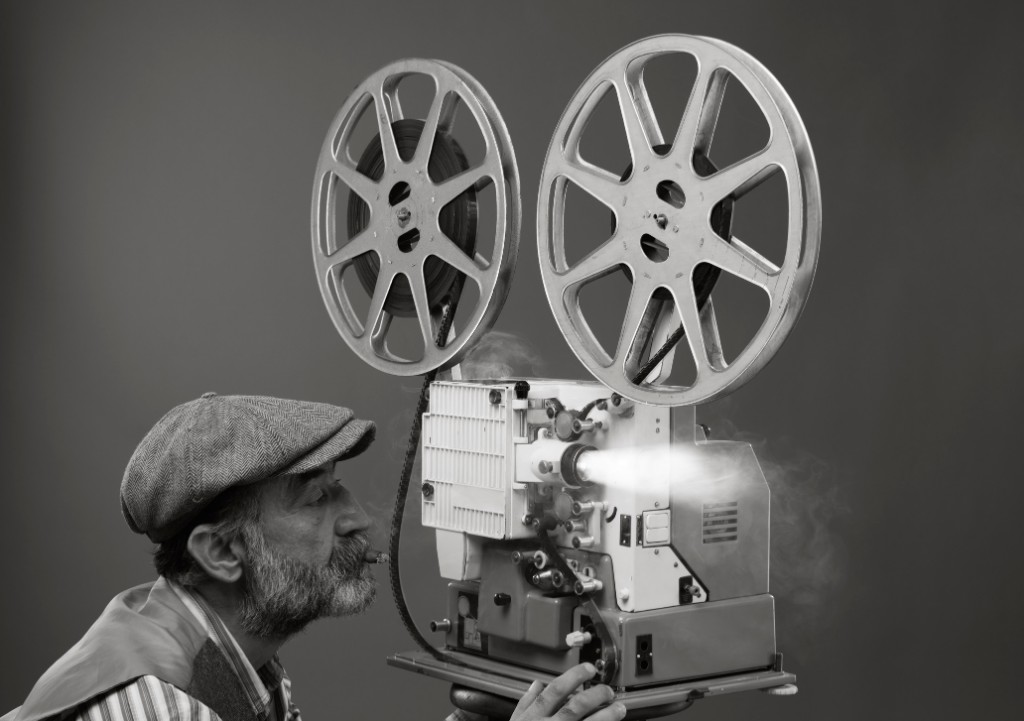 The patch of land initially known as Laurelwood would be renamed to Studio City after former actor turned director-producer, Mack Sennet, moved into town.
In 1927, Sennet built a studio at 4024 N. Radford that would produce a slate of silent films. Many were comedies that became pivotal in establishing him as a pioneer of slapstick routines like pie-throwing and funny quips coupled with a resounding whack on the head. A host of other studios would follow suit and set up their base of operations during these very early days of Old Hollywood.
Although that era has gone, the site of Sennet's first studio is now the location of CBS Studio Center. Popular shows like Seinfeld, That '70s Show, and Will Grace were all produced here. Other production companies — a mix of established and independent ones — also have a presence within Studio City, such as Universal Studios, HD Vision Broadcast Center, and Bodega Pictures.
As you might expect from a neighborhood with deep roots in the entertainment industry, many actors and famous figures live here. Though some live technically outside of Studio City, they're usually just a short commute to the studios and production companies in the area.
Studio City is a bastion of mid-century modern architecture. Streets like Valley Vista, for instance, boast of several well-kept and highly prized mid-century apartments. But it's not unusual to find Contemporary, Craftsman, and Mediterranean-style homes in the housing market as well. Overall, the neighborhood contains an interesting mix of old and new structures — creating a distinct community identity that residents take pride in.
Those who look for quick access to shops and various urban amenities usually flock to the northern section of the neighborhood. Meanwhile, the most discerning buyers vie for generous lots towards the southern portion, where hillside views of the greater San Fernando Valley abound.
Small town feel in an affluent suburb
The vibe in Studio City can be best described as relaxed yet hip. There is a noticeable vintage feel in the area, but it never feels slow. There are dynamic spots throughout the neighborhood where residents can enjoy a variety of activities — from fine dining and bar hopping to high-end boutique shopping.
The main highway of Ventura Boulevard is lined with lively restaurants and bars, as well as local delis and vibrant neighborhood haunts. Sushi lovers will particularly love this specific stretch called Sushi Row. This is where you'll find some of the best sushi houses in all of LA, including the Michelin-starred Asanebo. What's more, a number of malls, theaters, and groceries are usually within convenient walking distance from where you live.
Those who make it a point to shop local will enjoy exploring Studio City's charming boutiques and eateries. These independent and trendy establishments are frequented by many celebrities and other A-listers whom residents frequently encounter. Whether it's a relaxed shopping experience in Tujunga Village, a spontaneous night out at Laurel Tavern, or a delicious brunch at Aroma Coffee and Tea Company, you'll be spoilt for choice.
The best time to buy
Taking into account years of real estate pricing trends in LA, the best time for buyers to purchase a home usually falls during Spring season. If you want to see new listings, this is a great time to explore the market. More fresh offerings often continue pouring in all the way until June.
That said, Spring time's pleasant weather naturally encourages more buyers to also check out the market. You'll most likely encounter stiff competition and see home prices increase significantly, especially in real estate hotspots.
If you're looking to avoid a crowded market, you may have a better time house hunting in Studio City or elsewhere in LA during December and January. During this offseason you may potentially find better deals and hidden gems in the market. Additionally, you can usually take advantage of relatively lower prices just before the beginning of Spring.
Know your priorities and be ready for the competition
Buying a home in LA is easier said than done. Depending on the quality of real estate advice, an agent's experience, and external factors out of anyone's control (e.g. inventory, interest rates, market saturation), the process may take up to a few months.
That's why it's crucial for buyers to be very specific about the things they want out of a home. A shortlist of 10 must-haves is usually a good place to start, but it's important to carefully manage expectations. For instance, checking off 8 out of 10 must-haves may be the best scenario considering all your options and your time exploring the market.
Moreover, in a vast and competitive real estate market, an LA home often gets multiple offers. Though there are exceptions to this, homes typically sell for more than the listing price.
In line with this, you need to take into account the possibility of bidding wars. To better prepare for these situations, find ways to make your purchase offer attractive while still being realistic. Your agent may recommend the following ideas:
Putting down a 20% down payment or an earnest money deposit to show the seller a serious interest in acquiring the property.
Limit and/or waive certain contingencies, save for the most crucial ones, depending on the situation.
Coming up with an all-cash offer with few added requests like special discounts, additional repairs.
For sellers not totally convinced with financial incentives, writing a letter detailing your sincere intentions for buying.
Adjusting your closing time frame based on the seller's schedule to accommodate their moving plans.
Closing costs in California
If you're planning to purchase a house in Studio City or anywhere in Los Angeles, it's important to take note of the closing costs you're required to pay within the state of California. This is because closing costs (a mix of service fees and taxes) in California are some of the highest nationally. Within LA in particular, buyers usually pay 2% to 3% of the purchase price.
Below are some of the additional expenses that buyers should consider on top of the price tag on the home:
Loan origination fee
Credit report
Mortgage insurance
Appraisal fee
Title search and insurance
Prorated property taxes
Mello-Roos taxes (varies)
Home inspection fee
Recording fee
Surveying fee
Settlement fee
Deed of trust or mortgage recording
Archive and courier fee
Hazard insurance (varies)
Homeowners' insurance
Prorated homeowners' association fees
Attorney's fees
However, there are fees that are normally shouldered by the home seller in California, such as:
Real estate broker fees (often 6% of the sales price)
Escrow fees
Courier and wire transfer fees
Mortgage payoff
Home warranty fee (varies)
Transfer tax
Lastly, if during the process you haven't come across the seller in person, don't fret. California law doesn't require buyers and sellers to meet during closing. It's common practice for agents and sellers to finalize the deal on behalf of their clients. As long as all parties have come to an agreement on the sale and escrow details, it'll just be a matter of time before you're handed the keys to your new home.
Investing in the Valley will pay off significantly in the long-term
New developments are in store for Studio City and the rest of its neighboring communities in the San Fernando Valley. Urban developers are currently working on new infrastructure that will better integrate this once sleepy suburban area with the rest of LA. Here's a snapshot of future plans and what's already underway:
Transforming the North Hollywood Metro station. The LA Metro, Trammell Crow Company, and High Street Residential are joining forces to build District NoHo. The latter is an ambitious project to convert 15 acres of underutilized land into a mixed-use transit hub and urban village — about 1,500 housing units, as well as an array of commercial and retail space, are expected to rise from the site. Construction activities began in 2021.
Developing the Harvard-Westlake River Park Campus. Right in Studio City's backyard, the former Weddington Golf and Tennis area is now the site of six acres of public park space. Revealed in 2019, the Harvard-Westlake River Park Campus project, was designed to preserve open space and local flora and fauna in this stretch of the LA river. In addition, jogging paths, a few tennis courts, and a gymnasium are accessible to the general public.
Construction of NoHo West. The 25-acre project on the old Laurel Plaza site is expected to house over 600 luxury apartments and more than 60 commercial areas (a mix of restaurants, shops, gyms, and a movie theater). Construction of NoHo West began in 2017 and it was opened to the public in 2020. More residential units and retail establishments will be added in the later stages of the project.
Extra dose of due diligence for properties with home improvements
Homeowners throughout Los Angeles will often add upgrades and improvements without the necessary permits. That's not to say that such projects have often resulted in serious safety problems. The issue has more to do with a mismatch between county records and the home listing.
When it's time to sell these homes, buyers generally find it difficult to push through with the transaction due to the discrepancy. For instance, FHA and VA loans for homes with unpermitted work usually do not get approved.
To avoid these stumbling blocks, have a licensed contractor review the home's technical specifications and permits.
Natural hazards to consider
Neighborhoods that sit on mountainous locations like Studio City often have to contend with a few natural hazards unique to the area. Foundation sinking or settling sometimes happens to hillside homes. Depending on the severity of the problem, it can be quite costly to remedy the issue.
If you're eyeing these types of homes, it's worthwhile to hire a licensed foundation inspector to examine the property before you commit to a purchase.
Additionally, the vast majority of hillside properties — especially the ones in exclusive communities and neighborhoods — undergo evaluations more frequently to ensure structural integrity.
Keep in mind that while an area may be included or mentioned in a list of earthquake hazards, it doesn't automatically mean that a particular structure or neighborhood is not safe to live in. LA is generally known to be earthquake prone. The relevant state agencies, engineers, and developers have been building and updating structures based on the latest innovations in seismic risk reduction.
Consider the following resources when you're exploring LA homes:
Find your dream home in LA with Clutch Abode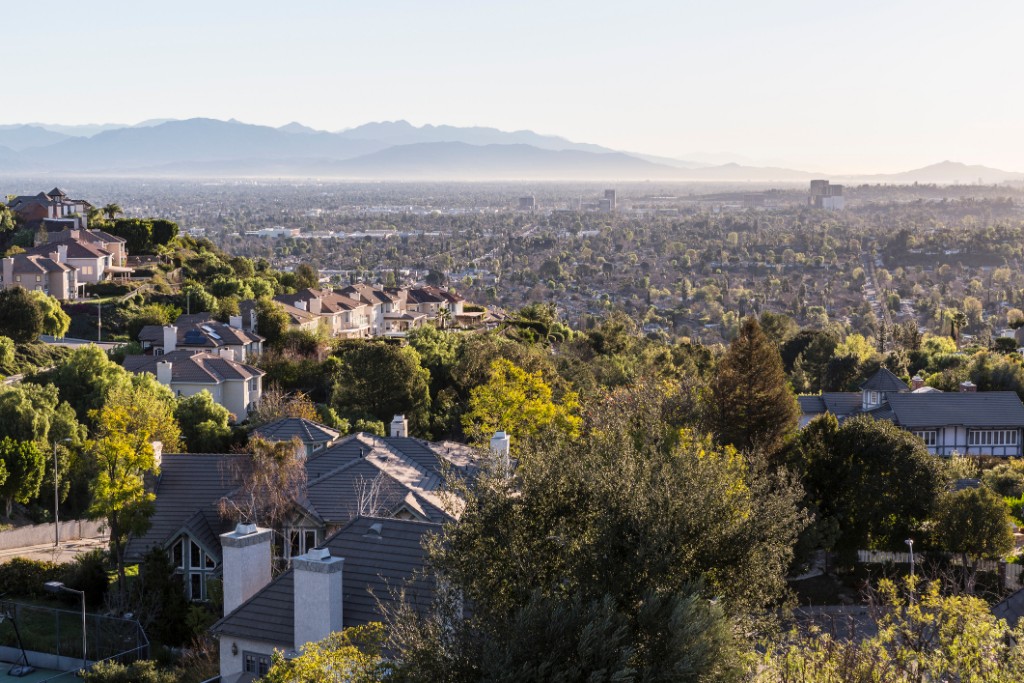 Navigating a real estate market like Los Angeles takes a significant amount of time, effort, and on-the-ground knowledge. For this reason, it's highly imperative to seek out experienced Realtors to represent your interests. This is where Clutch Abode stands out.
Owned and managed by Clinton Wade, Clutch Abode is a boutique real estate firm that serves the most distinguished clientele in LA. With over 20 years' worth of experience and lasting relationships in the market, Clutch Abode is responsible for several multi-million dollar home sales in coveted LA neighborhoods like West Hollywood, Beverly Hills, Bel Air, Los Feliz – to name a few.
The Clutch Abode team takes pride in its ability to deliver responsive and hands-on service to its esteemed roster of clients. Clinton Wade's key connections with agents, brokerages, and contractors throughout the industry make the overall real estate experience hassle-free.
Make sure that when you're buying a house in Studio City or elsewhere in glitzy Los Angeles, you get in touch with seasoned real estate agents. Book a private consultation with Clutch Abode today. Contact the team at 310.403.9497 or send an email to hello(at)ClutchAbode(dotted)com.